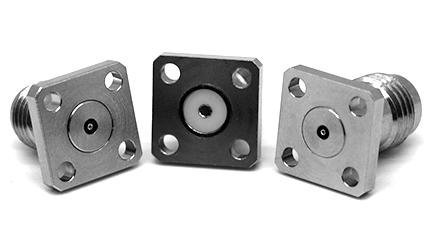 Connector
We produce various connectors, including 1mm, 1.85mm, 2.4mm, 2.92mm, 3.5mm, SMPM, SMA, 4.3/10, and 7/16 DIN, etc.
Custom orders are available. We manufacture 110GHz with VSWR 1.15~1.35, which meets high performance standards, in a variety of structures and shapes, including ultra-small connectors that take up minimal Board-to-Board space, Bullet-shaped connectors that prevents radial/axial misalignment, End Launch connectors, and Multi-port connectors.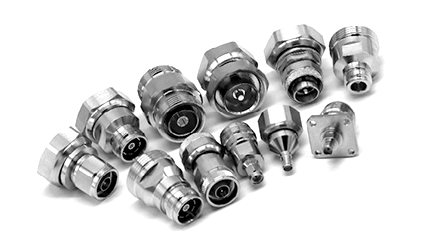 Adaptor
We are currently producing high-performance adaptors for test equipment, including 1mm, 1.85mm adaptors, to meet specifications of VSWR 1.15~1.35 at 40GHz~110GHz. It is a product with strong durability that endures repetitive cycles of mate/un-mate, and its performance and accuracy are long-lasting. We can also manufacture customized high-performance adaptors in various structures and shapes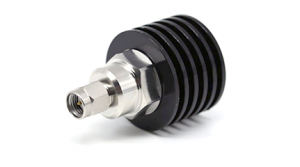 Test & Measurement
We are producing PIM load using different types of connectors, as well as Termination and Miniature-type Termination in the high frequency, 18GHz~27GHz band range.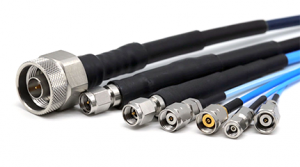 Cable Assembly
We mainly produce cable assemblies in the high frequency, 18GHz or higher band, and custom designs are available. A 1mm prefabricated cable meets the specifications of VSWR 1.4 at 110GHz.
We provide finished products with no defects so that our customers do not have to spend additional money on operator training or assembly lines.
We directly produce connectors depending on different types of cables, so the accuracy of product performance is high.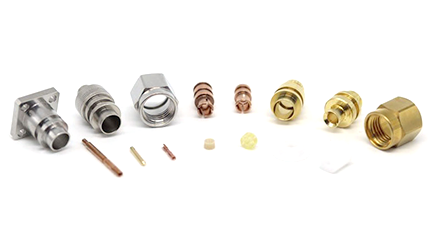 Precision & Machining Part
First, we can machine the parts using a wide range of materials as listed below.
Brass, Beryllium Copper, Phosphor Bronze, Aluminum, SUS303, SUS316, SUS430, SKD11, Bakelite, Polycarbonate, Peek, Ultem 1000, PTFE, PCTFE.
We machine ultra-small parts that are assembled in 1mm products by using these various materials. A High-quality precision machining with 5/1000mm tolerance is available upon customer request.